by Lou Ann Donovan
Stress and the Body
Stress is a natural physical and mental response to life experiences.  Some stress is even good and can trigger a fight or flight response to help you handle emergencies.  However, even the stressful events are not what causes the harm.  It is our reaction to the challenges in our everyday lives that does the real damage to our body.
There are two main types of stress; acute and chronic.  Acute stress is immediate, sudden and short-term.  Chronic stress is ongoing and long-term.
It is the chronic stress that keeps our bodies in a state of high alert raising our heart rate, blood pressure, and cortisol levels.  Overtime, chronic stress has the ability to affect our health, our MPN disease and even shorten our life span.
Emotional Stress of an MPN Cancer Diagnosis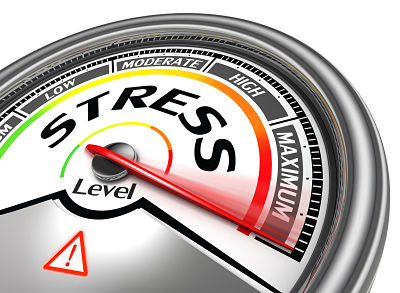 There is nothing that takes your breath away and brings on emotional, mental and physical stress like hearing the words, "you have an MPN."
Myeloproliferative Neoplasms (MPNs) is a blood cancer that occurs when the body makes too many white or red blood cells, platelets, or scar tissue forms in the bone marrow.
Stress reduction has clinical benefits for MPN patients as suggested through medical research.  Lowering stress in our daily lives allows the body to heal, increases immune system function, improves quality of sleep and reduces pressure on the blood vessels.
Find Mindfulness Moments Throughout Your Day
When you learn to be in the moment, even for just a few minutes a day, can change your perspective on life and dramatically improve your health.
Mindfulness moments are achieved by focusing one's awareness on the present moment, while calmly paying attention and accepting one's thoughts and feelings without judgement, and considering whatever is happening to you, physically and emotionally with a sense of curiosity and wonder.
Try becoming relaxed and skillful with handling emotions and managing reactions to stressful events by using some of the following techniques to find your inner calm:
Belly Breathing – take a break and stand up stretch your arms upward and slowly breathe in for 4 seconds from your belly, holding the breath for 7 seconds and exhaling for 8 seconds, and repeat.  This breathing pattern has the effect of slowing and calming the mind and the body, reducing anxiety and improving quality of sleep.
Being in nature – get outside every day, embrace the fresh air and feel the sunshine beating down on your face.  Even short doses of being in nature can have positive effects on our immune system and our overall health and well-being.
Meditation – focuses on the breath, a slow diaphragmatic breathing, also known as belly breathing.  When you wake up each new day and before going to sleep, spend a few minutes taking deep and cleansing breaths.  Anytime during the day, pause and take three belly breaths to center and calm yourself.
Yoga – helps us become more attentive, increases flexibility, improves cancer patients sleep, improves our mood, reduces fatigue, and helps to regulate stress hormones in the blood.
Tai Chi – combines movement with meditation and breathing practices that center and calm both the body and mind.
After a week or two of daily mindfulness practice, you will feel more grounded and calmer.  Remember each time you engage with mindfulness, you are boosting your immune system, exercising your brain, slowing the aging process, and healing your body.
Living a Healthy Lifestyle
Learning to control stress is important because of the direct impact it can have on our health.  As well as the indirect impact it can have on diet, exercise and sleep.  Studies have found that there is indeed a link between stress and diet.  No matter what we eat, stress modifies metabolism in ways that may promote obesity and increase inflammation in the body.  When you don't control your stress, your other lifestyle improvements may be pointless.
Also, just like we exercise to improve our heart function and muscles, we can also exercise our brain to change the way it functions and how it handles stress.  For example, when you tune in and listen to what your body needs, you may realize that you no longer care to be stressed-out by following the news every day.
When you focus on reducing stress, worry is replaced by calmness and a renewed appreciation for all the beauty and joy of life.  Learn to build a more balanced, purposeful, and healthy lifestyle.  Start living a more active and less reactive life!
Sponsored by Bristol Myers Squibb.  MPN Cancer Connection has complete independence in content creation.
---
Featuring:
Lou Ann Donovan, MPN Patient Advocate