Meet the team
We work around the clock to raise awareness for MPN cancer
Founder & CEO
---
David was 47 when he was diagnosed with polycythemia vera (PV) in 2009. A self-proclaimed "aspiring web designer, publisher, writer, patient advocate and chief bottle washer," David used his diagnosis as a motivating factor to push himself to always learn something new. Utilizing social media to connect with informed patients and to gain a better understanding of emerging treatments, he found himself in an intense period of adjusting to a new norm of having a rare blood cancer for which doctors didn't have a standard protocol for treatment. David developed PVReporter.com, a comprehensive, easy-to-navigate, patient-focused website for myeloproliferative neoplasms (MPNs). David's philosophy is straightforward: "Educating the patient is essential, so the patient can guide their physician to meet his or her needs."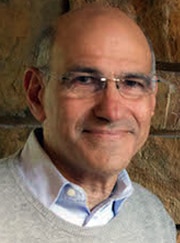 Andrew Schorr
Patient Power Co-Founder and President
Host, Two-Time Cancer Survivor and Patient Advocate
---
Andrew Schorr is a medical journalist who was diagnosed with chronic lymphocytic leukemia (CLL) in 1996 and has remained in remission since then. In 2011, he was diagnosed with a second cancer, myelofibrosis, and an oral medicine has allowed him to lead a full life. He is the founder of HealthTalk.com, PatientPower.info and PatientPower.eu. Andrew is the board chair of the Patient Empowerment Foundation based in Switzerland. He is also the author of the acclaimed book, The Web-Savvy Patient: An Insider's Guide to Navigating the Internet When Facing Medical Crisis, published in 2011. Andrew has two journalism degrees, an undergraduate from UNC-Chapel Hill and a master's degree from Columbia University.
"I can't change the direction of the wind, but I can adjust my sails to always reach my destination."
Patient Advocate
---
Heidi was diagnosed with PV in 2008 and MF in 2012. Her first few years as a patient were marked by uncertainty and improper medical care, which have motivated her to use her experience to help other patients educate themselves and advocate for themselves. Heidi enjoys using her writing and graphic design skills to serve the MPN community. She is also a pioneer in the use of combination therapy. You can learn more about her story by clicking on her picture!
"Start by doing what's necessary; then do what's possible; and suddenly you are doing the impossible."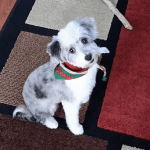 Bailey Wallace
Patient Therapy Coordinator
---
Bailey serves as a Patient Therapy Coordinator at the Wallace household. She is quite the companion!